Demoman
Information
Health Points
125
Armor Points
125
Primary Weapon
Damage
Easy
Normal
Pro
40-70
35-90
40-140
Rate of Fire
Easy
Normal
Pro
27
29
31
Secondary Weapon
Damage
Easy
Normal
Pro
5-25
7-30
10-40
Rate of Fire
Easy
Normal
Pro
60
80
100
Accuracy
Easy
Normal
Pro
1
9
15
Demoman (The Great White)
Information
Health Points
125
Armor Points
125
Primary Weapon
Damage
Easy
Normal
Pro
35-60
35-140
35-140
Rate of Fire
Easy
Normal
Pro
29
29
29
Secondary Weapon
Damage
Easy
Normal
Pro
11-15
15-35
15-35
Rate of Fire
Easy
Normal
Pro
90
110
110
Accuracy
Easy
Normal
Pro
17
17
17
Demoman (Volcano)
Information
Health Points
125
Armor Points
125
Primary Weapon
Damage
Easy
Normal
Pro
Hardcore
35-60
35-140
35-140
35-150
Rate of Fire
Easy
Normal
Pro
Hardcore
29
29
29
29
Secondary Weapon
Damage
Easy
Normal
Pro
Hardcore
11-15
15-35
15-35
20-45
Rate of Fire
Easy
Normal
Pro
Hardcore
90
110
110
120
Accuracy
Easy
Normal
Pro
Hardcore
17
17
17
17
Demoman (Cold Peak)
Information
Health Points
150
Armor Points
125
Primary Weapon

Damage
40-140
Rate of Fire
31
Secondary Weapon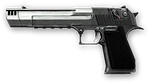 Damage
10-40
Rate of Fire
100
Accuracy
15
Demoman (Cold Peak)
Information
Health Points
125
Armor Points
125
Primary Weapon

Damage
35-140
Rate of Fire
29
Secondary Weapon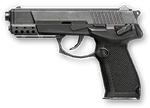 Damage
15-35
Rate of Fire
110
Accuracy
17
Demoman (Black Shark)
Information
Health Points
125
Armor Points
125
Primary Weapon
Damage
Easy
Normal
Pro
35-60
35-140
35-140
Rate of Fire
Easy
Normal
Pro
29
29
29
Secondary Weapon
Damage
Easy
Normal
Pro
11-15
15-35
15-35
Rate of Fire
Easy
Normal
Pro
90
110
110
Accuracy
Easy
Normal
Pro
17
17
17


The Demoman is an enemy.
The Demoman is equipped with a rocket launcher.This type of enemy is capable of delivering heavy damage at once. Generally Demomen take position on high grounds and have very slow rate of fire. At long ranges, the Demomen use a rocket launcher but if a player approches them, they take out a pistol, just like the Sniper.
They are able to foresee your movements, therefore they will shoot at the position they think you will be, instead of the position you were when they shot.
They have high damage, and can kill you if you have no armor points. They have a slow rate of fire, so they must be eliminated before they are able to cause heavy damage on the team.
The use of Snipers is recommended for eliminating them, and Vests with anti-explosive properties are recommended to reduce the damage from their Rockets.
Ad blocker interference detected!
Wikia is a free-to-use site that makes money from advertising. We have a modified experience for viewers using ad blockers

Wikia is not accessible if you've made further modifications. Remove the custom ad blocker rule(s) and the page will load as expected.