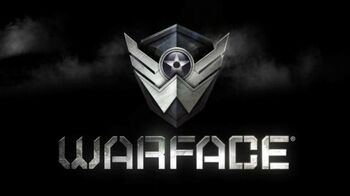 "Warface is a free-to-play class-based first person shooter, featuring fast paced action, team driven Co-op and Versus gameplay and immersive visuals powered by the CryENGINE 3 Game engine."
– Warface.com Game Description
Warface
is a first person shooter game being developed by Crytek Kiev.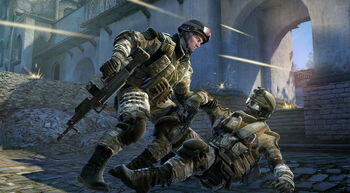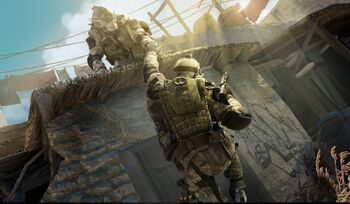 Warface provides gamers with a constantly updated extensive PvE universe full of dramatic multiplayer co-op missions, a full set of class based PVP, and is available internationally on the PC as both a Closed and Open Beta. Warface is supported by a free-to-play business model.
Types of Combat
Edit
Versus: Warface's Player-Versus-Player; Players have 4 different classes to choose from, and can engage in a multitude of game types, such as the typical Team Deathmatch, Plant The Bomb, Free For All, Storm, and more. The Player / Team must complete the given objectives in order to come out as victorious over the other Players / Team. These objectives differ depending on game type.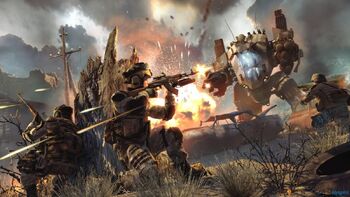 A team of up to 5 Players engage in combat against the AI-driven Blackwood forces in dozens of scenarios at different levels of difficulty. These scenarios can be as simple as taking down a primary target (essentially a "Boss"), or more challenging, such as shooting down attack helicopters while Blackwood troops advance. New PvE Missions are added in daily, ensuring that Players stay entertained even after they beat the previous missions.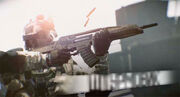 The bread-and-butter of any squad, the Rifleman excels at medium range, out of reach for Engineers and Medics, and too close-range for Snipers. Typical Rifleman guns consist of Assault Rifles, Battle Rifles, Carbines, and others. These guns in general have a fairly average DPS, good accuracy, but a fair bit of recoil when compared to their Engineer counterparts, but are more damaging. The Rifleman's special is an ammo box that can restore the Player's, or a Teammate's, ammo count.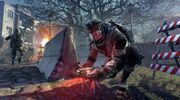 The Engineer is more mobile and close-range than the Rifleman, and as such is equipped primarily with SMGs and other fast rate-of-fire guns. These SMGs are devastating at close range, but lose their power over distance, thus putting the Engineer at a closer engagement range than the Rifleman. SMGs feature slightly sub-par damage per bullet, and 
extremely 
high RoF, leading to a fairly good DPS. Unfortunately these guns suffer accuracy and range limitations past medium range, so it is wise to stick to close range engagements. The Engineer has 2 specials: An armor repairer that can replenish the Player's, or a Teammate's, armor, and a Claymore, which is placed on the ground and harms enemy players when triggered by enemy movement.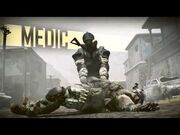 A specialty class dedicated to keeping the team alive and in good shape. While not quite suited for 1v1 combat, Medics are equipped with shotguns that are absolutely destructive at close range. These shotguns almost always 1-hit enemies if close enough, but due to the "birdshot" nature of shotguns they become a lot less effective at longer ranges. Being a healer class, the Medic comes with 2 specials: A medical kit that can replenish the Player's, or a Teammate's, health, as well as a Defibrillator used to revive allied soldiers.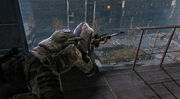 The only class that is actually usable at long range belongs to the Sniper. The Sniper's bolt-action or semi-auto Sniper Rifle allows it to kill individual enemy troops in as little as 2 hits. The scope on the Sniper Rifle allows it to be used at very long range, past the reach of any Rifleman gun, but that same scope makes it difficult to use at short, and even medium range. Due to the Sniper already having a "special" in the form of the only class usable at long range, it does not actually have its own special item that the rest of the classes do.
Media and Critic Reviews
Edit
Crytek set out to make a high quality, free-to-play FPS, and have returned with Warface. See what reviewers have to say about Warface so far.
"Amazing graphics even on low end computers, varied content with daily updates, unique progression with in-game items. Team Deathmatch maps can seem generic, however."
–MMOHut
"Warface is a small-scale quick-installing pick-up-and-play shooter with fun sensibility and a few upgrade and squad-building hooks to catch a long-term audience. There's certainly potential for Warface to find a happy home in many a browser window come launch day. We'll be sure to check back in when it does."
–StrategyInformer
"It's a good, generous Versus game, one that I'd happily play if I didn't have Battlefield, and I'd generally play it over CoD, anyway. If they make the AI less predictable and one-note, then the co-op will definitely show its muscles. You get a lot for free in Warface, and when it comes out it'll be worth your attention."
–RockPaperShotGun.com
Game Partners, Game Status, Licensing, and other Attributes
Edit
Crytek does not manage the game servers themselves, and instead Warface is being licensed to a few companies around the world to make the game available. Likewise, these companies do not have identical versions of Warface, as some are in Closed Betas, Open Betas, and the like.
Mail.Ru - Currently supporting Warface's game client in Russia as an Open Beta.
TrionWorlds - Warface publisher for the US, New Zealand, Turkey, Australia, and Europe as a Closed Beta.
Nexon - Warface publisher in charge of distribution in South Korea and Taiwan.
Crytek Seoul / Crytek Frankfurt - Co-producers of Warface aiming for a release in China.
The following are unconfirmed reports for further distribution
Edit
Warface could be making an appearance on the XBox 360 and the Playstation 3, as was rumored in August 2012.
Promotional Trailers, Gameplay Videos, and Screenshots
Edit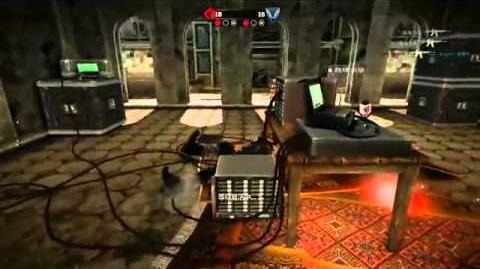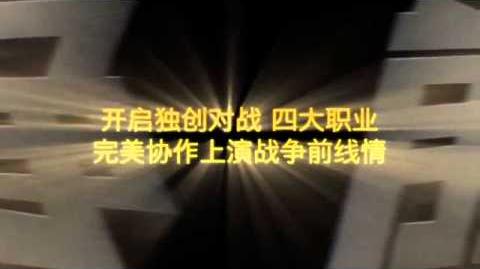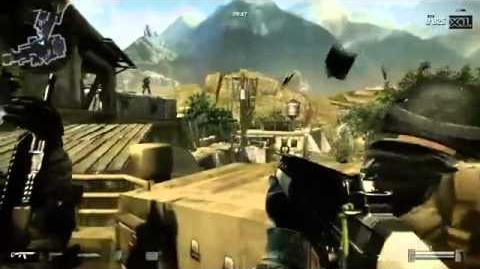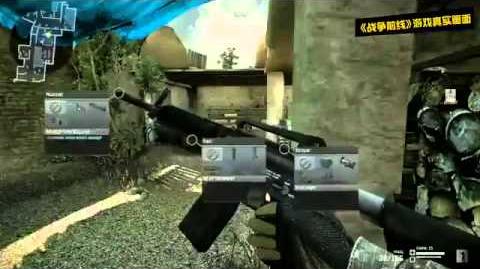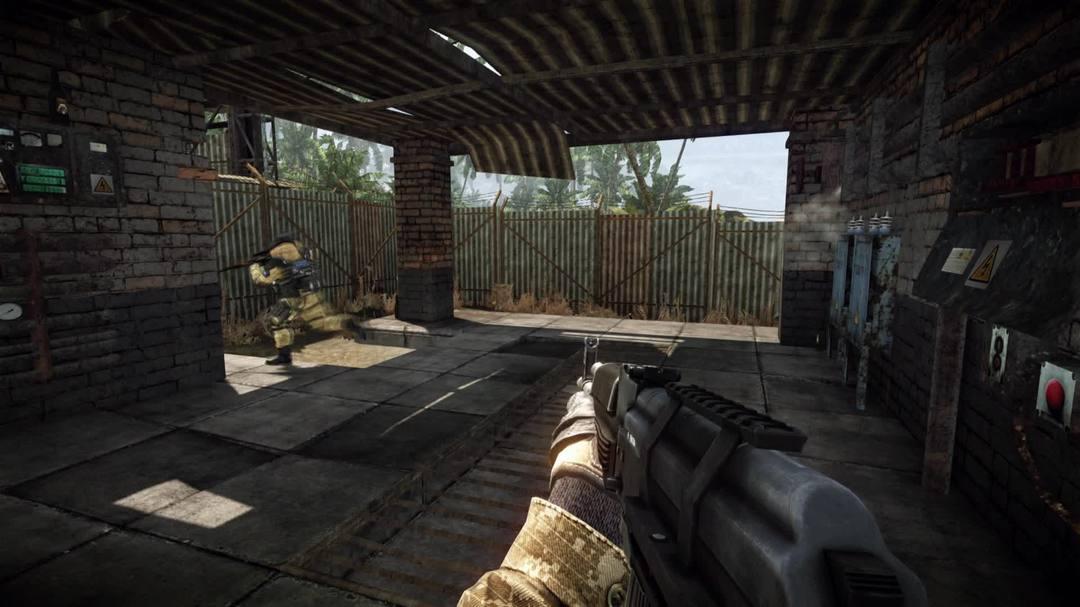 External Links
Edit