Home
Talk

0
72pages on
this wiki
Welcome to the Warface Wiki
Warface is a first-person shooter developed by Crytek Kiev. The game is free-to-play and is powered by CryENGINE 3, the same engine used in the Crysis game series.
Since October 21st, 2013, Warface has been in Open Beta, and is now open to the public.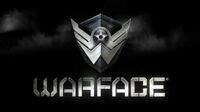 Warface
is an online first-person shooter developed by Crytek Kiev. Warface is powered by CryENGINE®3, bringing you award-winning next-gen visuals that have been lauded as the best of their kind on any format. In the free-to-play arena they are without equal. We give you breathtaking locations, taking you to the deadliest places on the planet. Innovative game design brings intuitive controls and thrilling moment-to-moment gameplay which elevates you to a whole new level of immersion.
Read More
News & Content Updates (Updated 03/20/2014)
Three new PvP maps have been added: Farm Sunset, Downtown, and District.
A new PvE Mission has been added: Tower Raid.
Along with the new Mission, a new type of currency has been added: Access Tokens for Tower Raid.
Upon numerous player requests, the Warface Dev Team released a new Beta Warface Launcher so that players can launch Warface straight from their desktops.
Hints and Tips ; Classes ; Weapons ; Outfit ; Equipment ; PvE Missions ; PvP Gamemodes ; Gameplay ; Currency ; Ranks ; Maps ; Vendors ; Repairing ; Challenges ; Achievements
Register for an Account Here!
Download the Client Here
Warface Forum
Warface News and Updates

Create blog post
Crytek recently previewed Warface, their upcoming free-to-play shooter. With a solid mix of co-op and multiplayer class-based combat, Warface aims to redefine "free-to-play" as a high-quality AAA experience.

I sat down with Crytek CEO Cervat Yerli to discuss the free-to-play market, the launch of th…

Read more >
See more >